Imagine for a moment what you could become and what you could achieve if you could understand how to harness the power of your mind!
There are literally thousands of books and articles on the mind and psychology. History books speak of many famous thinkers from Freud to Jung, all of whom have their own theories on the mind.
Question: Are you ready to go beyond theory?
This interactive seminar will present spiritual insights relating to the mind, how it works, functions and can be harnessed. This knowledge is the rare and deeply insightful Vedic explanation of the mind, literally giving you keys to access this immense treasure chest of potential.
We will cover a variety of topics including the following:
The mind and the modes of nature
The effects of knowledge and contemplation on the mind
Dharma as a therapeutic lifestyle for the mind
Emotions – the glue of the minds attachments
How mystic abilities are invoked (just the underlying principle – don't get excited!)
Make a lifetime investment in making your mind your friend. Sign up now as places are limited!
Course Dates: Sunday 16th July 2017
Time: 2pm – 5pm
Venue: Bhaktivedanta Manor
Course Fee: £15
You can sign up to this course by following the Paypal link below, or at the Manor reception (01923 851000). You will then receive e-mail confirmation of your place on the course.
For more information, please email cvs@krishnatemple.com or call the Manor reception on 01923 851 000.
About the speaker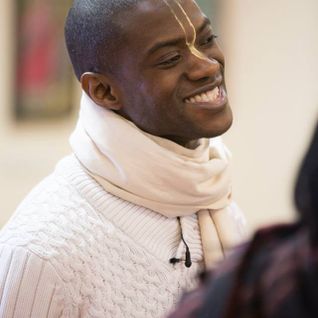 Bhuta Bhavana Das has been practicing Bhakti Yoga for over 20 years, serving in various capacities, including designing and delivering  university presentations at locations such as Cambridge and the London School of Economics, where he graduated with a degree in Philosophy and Economics. By profession, he works for one of the world's leading  global investment banks, training and coaching executive and managing directors in the art of leadership.
Bhuta Bhavana das is a leading member of the Pandava Sena mentorship system,  responsible for training mentors and mentees alike. He  has also served as chair of governors for 4 years, leading a governing body, over 400 pupils and over 1000 adults who formed the school community .
His areas of interest and expertise include leadership, insights into the nature of people's psychology and relationships. His key focus is in assisting others to practically apply the powerful insights of Vedic knowledge for real and lasting growth.