Is it possible to understand human nature? Is there a science to know how to understand other people's personalities and why certain people always clash? Why do some people act in a weird way and what is the cause of their behavior?
You may be under the impression that knowing someone's personality is something that requires months if not years of studying that person. This course, facilitated by Bhuta Bhavana, will allow you to uncover some simple principles about understanding both your own as well as other people's natures, and by implementing these principles you can develop more harmonious relationships in all areas of your life.
Course Dates: Sunday 12th February 2017
Time: 2pm – 5pm
Venue: Bhaktivedanta Manor
Course Fee: £10
You can sign up to this course by following the Paypal link below, or at the Manor reception (01923 851000). You will then receive e-mail confirmation of your place on the course.
For more information, please email cvs@krishnatemple.com or call the Manor reception on 01923 851 000.
About the speaker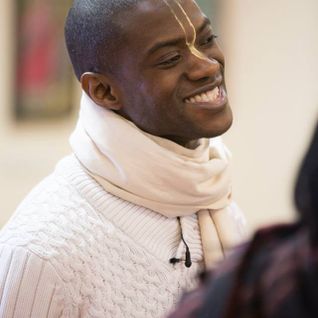 His Grace Bhuta Bhavana das is a graduate from the prestigious London School of Economics where he studied Politics and Philosophy. He then went on to  complete a Masters degree at the University of London at one of the UK's leading Philosophy departments. Since then, Bhuta Bhavana das has been a Motivation and Leadership Consultant, whilst actively partaking in multiple Governmental, Educational and Charitable initiatives. He also regularly shares Krishna consciousness with a wide variety of audiences across the world, from university students to corporate leaders, speaking on topics such as leadership, lifestyle management and self-development. He is married and lives in London.